The "Cable Service Group Charity Fund (Charity Reg No: 1179915) – Making a difference in our local communities" was set up almost 4 years ago with the intention to benefit all those communities' in which we have our branches: Wrexham, Swindon, Stone, Liverpool and Glasgow.
Following a successful year in 2021, both the company and employees are proud to announce from their efforts over the year, a total sum of £51,500 has been donated to our chosen charities.
Throughout 2021, the staff members across our 5 branches have been doing various activities to raise funds for our charities, these include Christmas Jumper and raffles, dress down days as well as our 150 Club which brings in money every month.
Huw Evans: Marketing Manager "We split the charity donations in a slightly different way, by selecting smaller local charities and that was the route we wanted to do this year.
As well as supporting our principal charities at each branch, the charity committee again asked fellow employees to select a few smaller charities in each community, so we were able to benefit not only the hospices but also the smaller charities who would equally appreciate the support. In total we will be "making a difference" to 20 local charities which is great.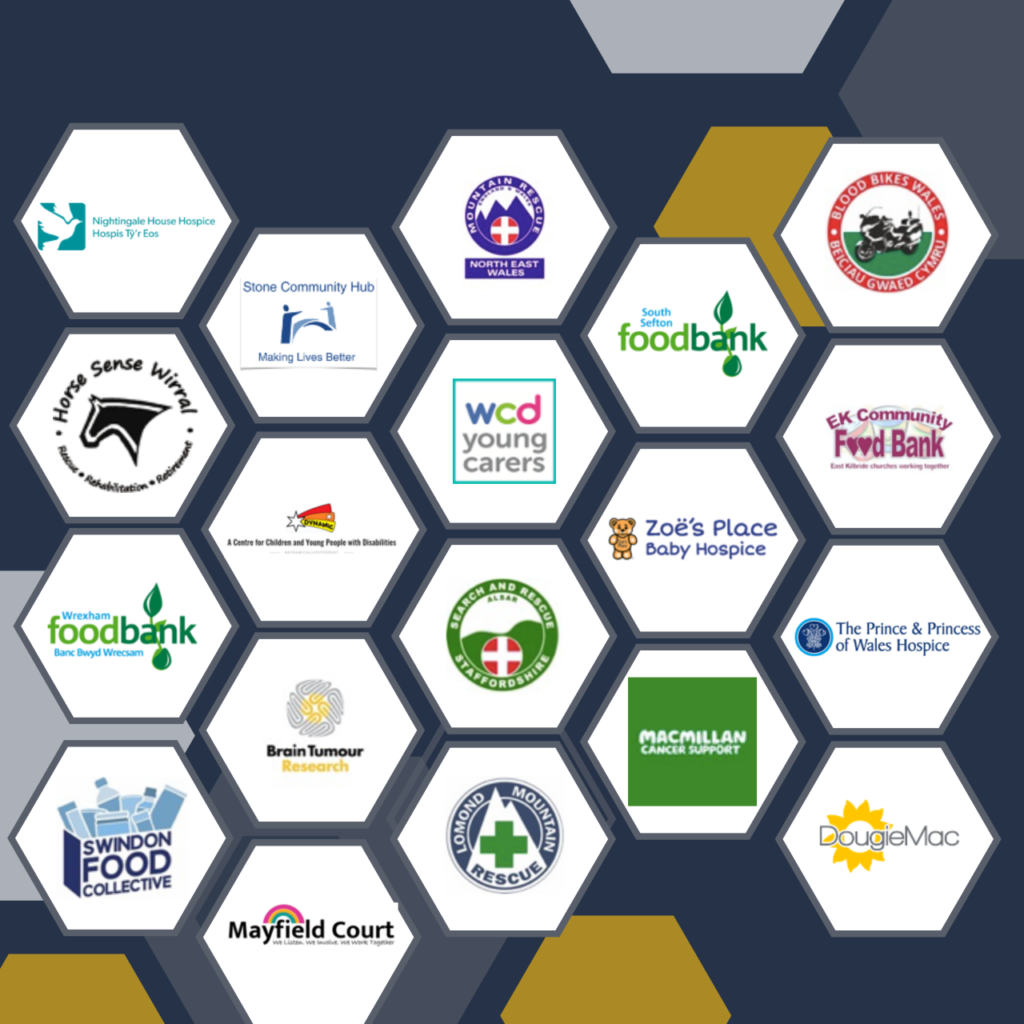 See below a list of the charities which will benefit from our donations for 2021:
Nightingale House Hospice
Wrexham Food Bank
Dynamic Centre for Children and Young People with Disabilities
North East Wales Mountain Rescue
WCD Young Carers
Brain Tumour Research
Swindon Food Collective
The Prince & Princess of Wales Hospice
EK Community Food Bank
Lomond Mountain Rescue
Douglas Macmillan Hospice
Stone Community Hub
Staffordshire Search and Rescue
Zoe's Place Baby Hospice
Mayfield Court
New Brighton Lifeboat Station – RNLI
South Sefton Foodbank
Macmillian Cancer Support
Blood Bank Wales
Horse Sense Wirral